MacRemover Review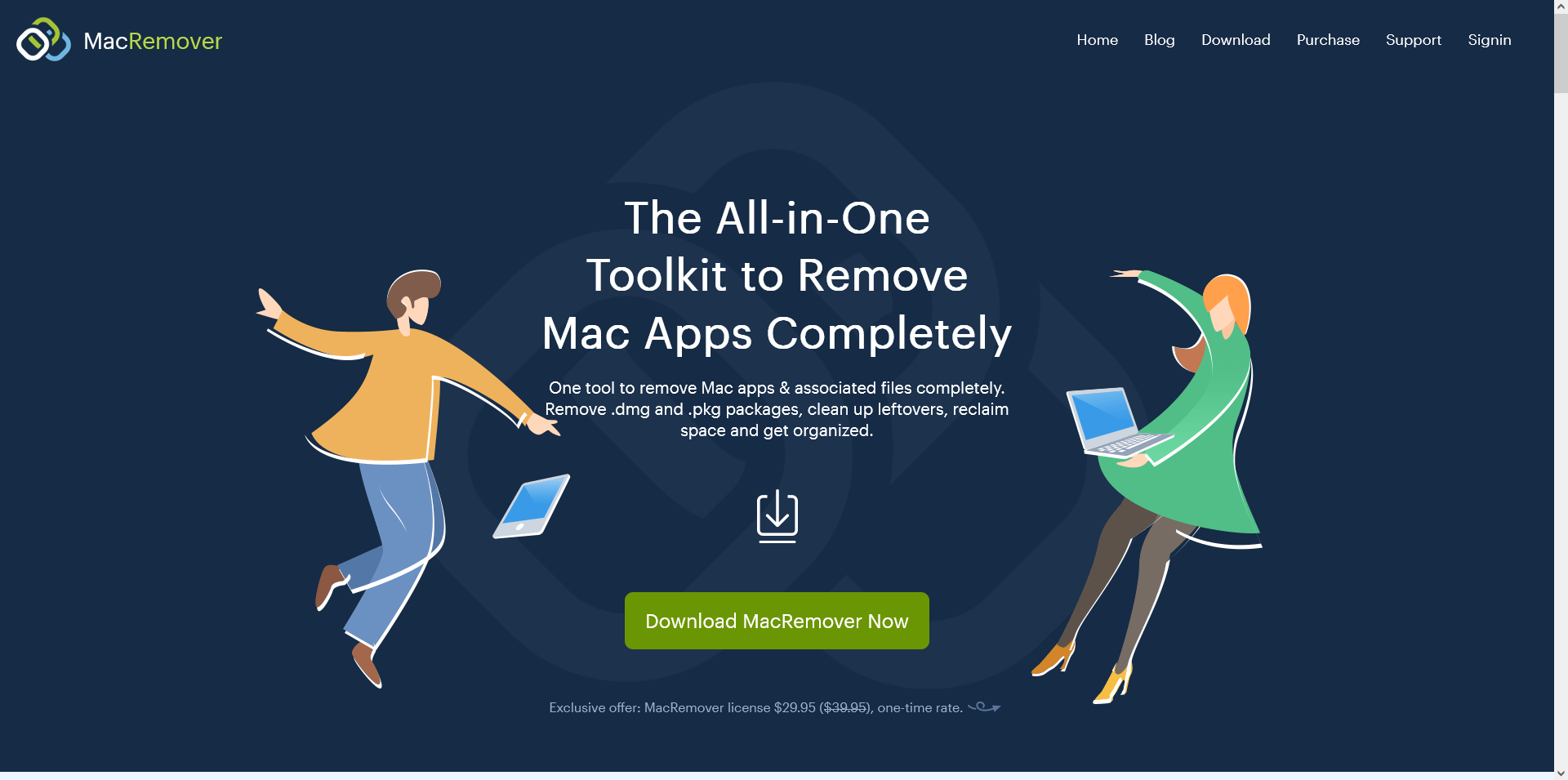 MacRemover is one of the oldest Mac uninstallers with the first version released in 2012. And it is also the most MacOS-friendly uninstaller that can run on almost any Mc. If you're still using old Mac or plan to use it for years, it is the ideal choice for you. At our testing, it can effectively complete the app removal job well, though the developer is slow to update the uninstaller detect the new Mac app releases. However, the support is sufficient and fast enough to resolve this issue.
MacRemover Review: A Better and Faster Way To Remove Unwanted Applications From Mac
MacRemover has been on the Mac App Store for a few years, and it is undoubtedly the most sought-after removal tool for applications. Not all those apps are necessarily bad, but some of them might have caused your system performance to be affected negatively. To optimize your system, you must remove those unwanted apps or services with MacRemover.
It provides a clean and intuitive user interface that makes it easy to use, even for novices and those not very experienced in the Mac world. The interface also evaluates how much space can be freed up by uninstalling unwanted apps. With the app's once-pay and use lifetime feature, this space will be free for you to use again. The application also checks if the app in question requires a replacement before removal. You will be warned if the app is incompatible with something else. Removing the app will not affect other parts of your system. Here's a review MacRemover of the app.
Key features
MacRemover comes with amazing features that you do not see any other app in the Mac App Store has. Here are some of them:
Easy To Use Software
The application comes with an easy-to-use interface as the users just have to purchase the app and download it on their MacOS. Then, they can launch the app and select the application they wish to remove. They can also get a clear idea about the number of files in the app, the size of the files, and the amount of space they occupy. Overall, it is very easy to understand which apps are occupying more space in your hard drive. In addition, the users will also be able to identify if there are files in the application that may not be smooth for running the system.
An Organized And Clutter Free Workflow
The application software is designed to work with different types of MacOS devices. It is built to speed up the performance of your Mac device. The application comes in a system that helps you complete the task in just a few simple steps. There is no doubt that it will give your device a next-level experience. MacRemover can dependably work on older computers running OS X Mountain Lion and the most recent macOS Big Sur without concern for your hardware.
A Powerful And Fast App Remover
The uninstalling functions of the MacRemover are fully tried, tested, and optimized regularly. It is so powerful that it can detect all the files of the related app you want to remove from your macOS. No aspect of the procedures slows down the performance of your device; they are all quick, easy, and secure. Fast removal also removes all the leftovers from your device. You can therefore avoid the mess that is left behind from uninstalling software.
Flexible And Customizable Data Removal
The software is designed to give complete freedom to the users on how they want data removed from their Mac device. The app does not allow unnecessary files, caches, and other types of data to remain behind on your Mac device. The application also supports the drag and drop method, which allows you to quickly delete files and the app. The application also allows the removal of temporary files, caches, and other unwanted files.
.Pkg Uninstaller Is Effective And Smart
The MacRemover is much improved than before, as it can construct and tune the application thoroughly along with the package file. In addition to, the official.dmg app package, commonly known as.dmg app installer, can also be removed. After a brief research, the MacRemover can flawlessly find and delete the. pkg software and related files scattered throughout the drive.
A Safer, Cleaner Mac
The app gives you the confidence of a safer, cleaner, and superior Mac. Uninstalling the software with this application leaves no residue behind on your MacOS. It also helps to speed up the performance and keeps your device safe from malicious intrusions. MacRemover is designed to remove unwanted applications from your Mac computer and give you better usability and a cleaner environment.
Keeps On Updating
MacRemover is designed to prevent security issues and bugs from damaging your computer. The app updates constantly with new features. The application also comes with a technical support team that handles any issues you might have 24/7. The app also checks for any existing updates; if there is a new update available, it will alert you about it. The software updates are always free of charge for the customer who has purchased the product and will never require you're buying again.
It's Affordable As It Is One-Time Purchase
The software is easy to use, and you do not have to pay a single penny for its installation. You will only have to purchase the software once, and then you are free to use it as much as you want. After this purchase, you can have lifetime access to the application. It is undoubtedly the best software for removing applications from your Mac device. Take some time to evaluate MacRemover and see how efficient it is against Applications not working properly in your MacOS.
FAQs
Can it be used on any MacOS device?
The application works with all MacOS devices. So whether you use an older model or the latest version, MacRemover will never cause issues or problems. With the help of this application, you can finally get rid of those unwanted applications that make your computer slow or unusable for long periods.
Is it safe to use MacRemover?
Yes, it is perfectly safe for your device and does not slow down its performance. The software uses 128bit SSL encryption which makes it safest.
Conclusion
MacRemover is an efficient application with some amazing features that help you remove applications from your system. The application also performs other functions, such as cleaning up the mess left behind by uninstalled applications.
In addition, the app provides a performance boost and ensures that it clears unnecessary files and temporary data that come with the installed application. So what are you waiting for? Get your premium subscription today!